Image Source: FreeImages
Dropshipping is the practice of selling products without keeping them in stock. Instead, wholesalers or manufacturers keep stock and sell the products directly to businesses who are operating as dropshippers. When a customer places an order, the business operating as a dropshipper will request that supplier send them the item directly, without keeping it for themselves first. This article explores why you should use SellVIA dropshipping if you're thinking about launching your own e-commerce business and investing in dropshipping.

What is SellVIA Dropshipping?
SellVIA dropshipping is an eCommerce service that allows you to quickly set up and manage a dropshipping business. SellVIA will help you find, source, and manage your suppliers. The company also provides business-grade eCommerce software and customer tracking to help you run your store effectively. With a dropshipping business model, you don't need to purchase or store merchandise. Instead, you simply sell items that your supplier ships directly to your customers. You can start a dropshipping business with little upfront investment, but it's important to carefully choose your supplier so you can ensure a high-quality product and smooth shipping process.
Sellvia Pricing
SellVIA offers two different pricing plans: a $39 per month plan and a $69 per month plan. If you're ready to start a dropshipping busines, you can start a Sellvia offer with a 14-day free trial, you'll have to go through a brief onboarding process. You'll then need to decide how you want to structure your store. Do you want to sell products individually or in bundles? Do you need help creating product descriptions? You'll also need to select the type of products you want to sell. Are you interested in clothing, toys, or electronics? Once you've completed this process, SellVIA will do some research to find suppliers and products that you can sell. They'll send you a custom feed based on your preferences and help you add products to your store.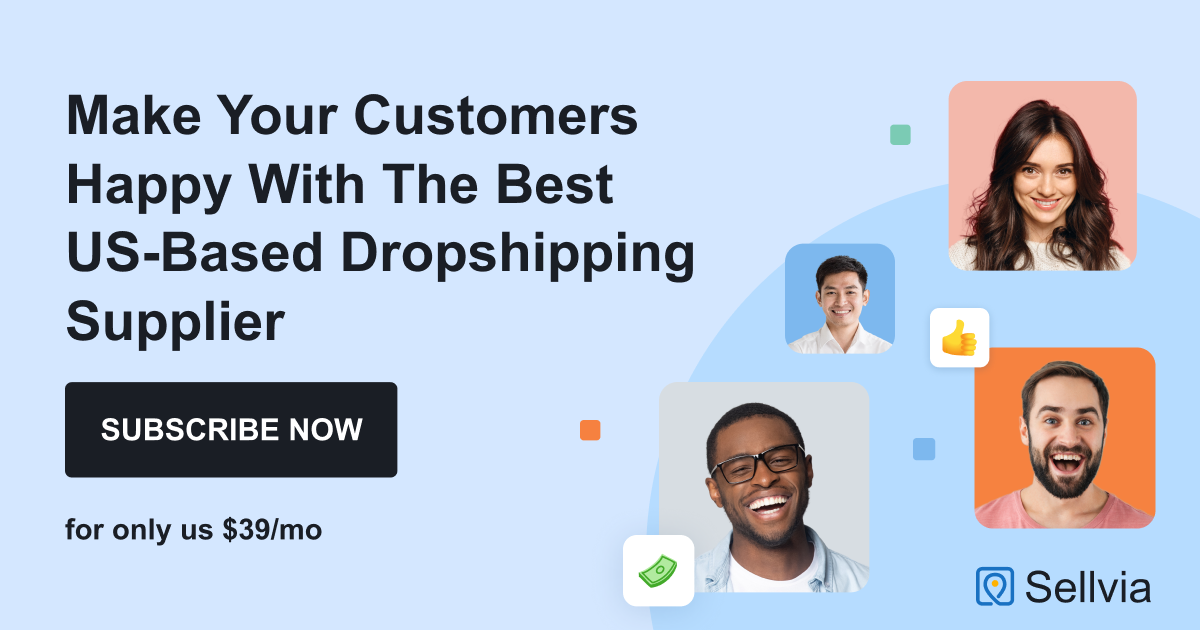 Why Use Dropshipping?
Dropshipping can be an attractive option for new eCommerce entrepreneurs. It's a significantly less risky method to get into the online business than buying inventory and investing in logistics. Because you don't have to purchase products upfront, dropshipping allows you to start your online business with little risk. If the products you sell don't sell well, you can simply stop offering them, and you won't have to pay anyone back.
Get 50% OFF PRODUCT CATALOG UPGRADE – COUPON CODE MYBESTDEAL
Benefits of using SellVIA Dropshipping
Easy to set up – There are many things to consider when launching a business – one of which is how quickly can you be up and running? If you want to set up a business and you want it to be up and running, then within a couple of months, you want to be up and running. You want to be able to scale the business very quickly. Low investment – One of the biggest thing that entices people to start selling online is the low investment, compared to the high investment when you decide to start a bricks-and-mortar business. High profit – One of the things that you should also consider is the profit you will be making.
Drawbacks of using SellVIA Dropshipping
Scalability – You can't go from zero to millions in a day, and the same thing applies to dropshipping. You can't scale a dropshipping business quickly. Lack of control – Dropshipping also means that you don't have full control over everything. Credibility – There are a lot of people who are looking into the online business, and there are a few who are actually making it work.
How to Start a Dropshipping Business Using SellVIA
There are a couple of steps that you need to take in order to start a dropshipping business. The first thing that you need to do is find products to sell. SellVIA makes this easy with their product selection tool. Next, you need to find suppliers for those products. SellVIA has a supplier search function as well. Once you've found a supplier, you need to negotiate terms. With SellVIA, you can use their negotiation tool to get the best deals with your suppliers. Finally, you need to set up your eCommerce store with SellVIA's storefront software. This is the software that will allow your customers to purchase the products that you're dropshipping.
Read Sellvia Review
How much do dropshippers make?
Dropshipping is a great model for beginners because it doesn't require large upfront investments. It's estimated that you'll need around $50,000 to start a traditional ecommerce business. However, if you decide to start a dropshipping business, you won't have to worry about investing in inventory or buying large quantities of product. This means you can start a dropshipping business with very little capital and scale it quickly to meet high demand. With a successful dropshipping business, you'll be able to earn a steady income without having to invest in a large amount of inventory upfront.
Conclusion
Dropshipping is a great way for new eCommerce entrepreneurs to get started without a large upfront investment. With a dropshipping model, you don't have to purchase products upfront and store them while they're unsold. Instead, you simply sell products that a wholesaler has already purchased and would like to sell to you. Once you've sold the products, the wholesaler ships them directly to your customer. When you're launching your online store, it's important to consider your business model and how you're going to run your business. If you're thinking about dropshipping, SellVIA is a great choice to help you launch your store quickly and effectively.
Please follow and like us: